These are the new screenshots from 2.4. I'll update the old preview page
   soon, and add some more fresh shots.. To see the old previews, click the 
   the link on the left border.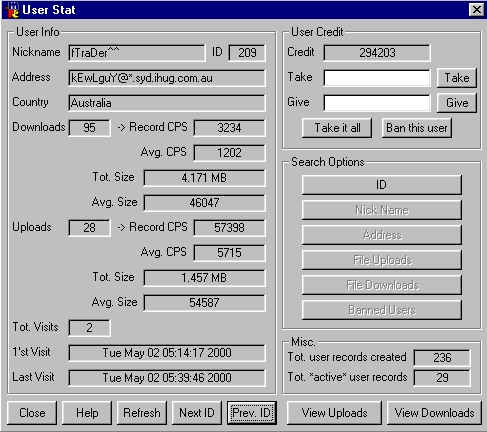 To have better control with your users, a new User Stat window has been made. 
   As you can see, it offers plenty of info about the user along with quick acces to 
   check what files the users has uploaded/downloaded (see below) + easy credit 
   adjustment etc. Some search options has been left out for the moment, but those
   will be added later on (join our Mailing List  to recive info when those are added)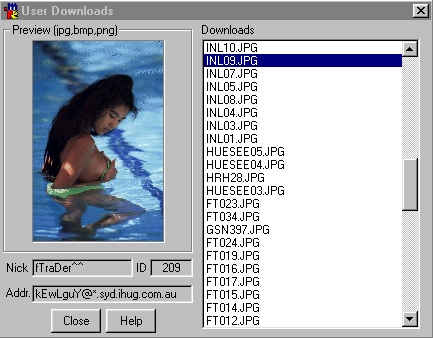 From the User Stat window, you can quickly view what kind of files a user
    has Uploaded/Downloaded. If running a pics fserve, you will be able to see
    a preview (JPG, BMP, PNG format only) of those files. This window is not
    fully completed, i'll add some setting options so you can select your own
   viewer, mp3 player etc.. It will be added before the release..